Hi MASK Fans, 
'H' from the band speaking to you. I hope you all keeping well. 
Over the weekend, we got a real buzz over the fact that the actor, Robert Carlyle, was tweeting about our music. 
I think what we were chuffed about most was the "way" it happened rather than the "how" it happened...  A rather lovely lady called Sam heard our music and then sent us a message to say she was going to forward it to "Bobby", next thing we know, we got a shout out on Twitter from him - lovely stuff.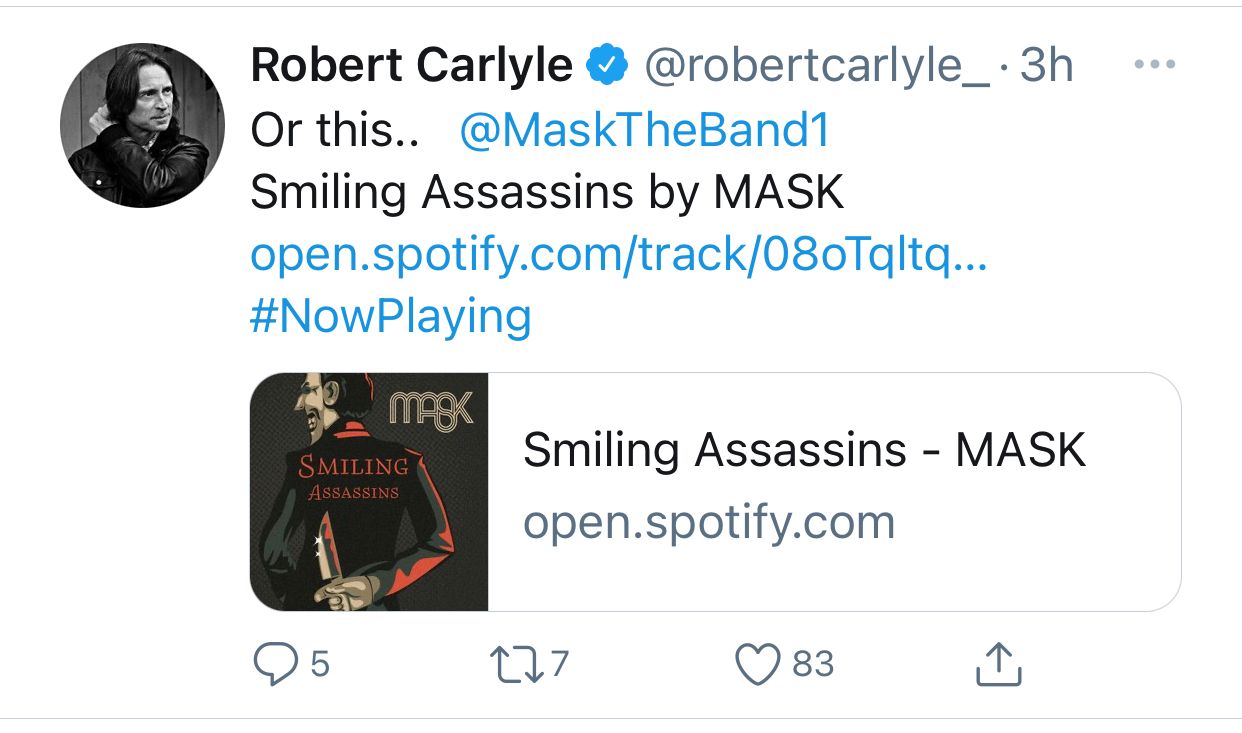 For us, this felt like a small victory.  Not because a celebrity endorsed us, but in this instance, our music did the work! 
Click here to check out our Twitter page, AND if you can share our music with just one person today, we will be forever grateful. 
Peace and Love, 
H from MASK